Why You Need To Choose Android/IOS
Android and IOS devices are the best devices in the world, due to their outstanding features and benefits. Over the years Android and IOS devices have made their voice heard and make the world seem to revolve around the two platforms. Although there are other platforms such as windows, java, and Blackberry, but due to the vast specifications offered by these two platforms, these devices stay unbeaten. This article would broaden your knowledge on why you need Android or IOS devices.
Comparison of Android/IOS and the rest platforms.
Android/IOS devices are cool efficient and unique, but do they worth their unbeaten title among the other platforms?  The answer to that question is yes simply because the Android/IOS platforms make communication and usage of smart gadgets fun and interesting. The java platform is actually a cool platform, but it's an outdated platform with the inability to use most of the 21st-century trending applications and offers low-budget specifications such as small ram capability, small internal storage and low camera megapixel.  It is generally made for mobile calls. The window platform is more advanced and globalized as its features most specifications the Android/IOS has to offer, but it has its own disadvantages. The windows phone is too secure and has fewer applications in its store.  It doesn't allow third party applications and cannot be customized. Most trending applications don't work with the windows platform.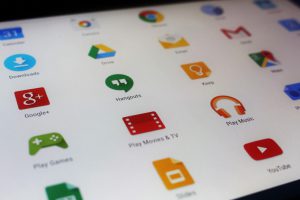 The Android/IOS platforms are the best when it comes to delivering the best specification, they offer adequate security, updated software version,  unique designs and so on. In this modern age, the two platforms make using of smartphones easy and fun.  For game lovers, android is your best bet as it comes with a gaming graphics and a lot of games in the play Store application.  While chatting and unique designs are owned by the IOS devices.  These two platforms feature amazing specifications like camera, large storage, and fast network services like 3G and 4G. An average Android device has a minimum ram of 1gb and internal storage of 4gb, 3G services, and a good gaming screen. That is a specification the java platform is yet to achieve. While the IOS device is user- friendly, simple design, offers 3g and 4g services and in times of ram it has a minimum of 2gb ram and 16gb ROM. Offers great camera pixel and also features adequate security.  These two platforms have stayed unbeaten with its specifications, uniqueness, and performance.
Why you need to choose Android/IOS devices
Back to the question "why you need to choose Android/IOS devices", in this jet age in which technologies are evolving, no one would want to make use of an old fashion platform or a buggy platform that would deny the user the ability of surfing and usage of most modernized applications. Everyone wants access to chat without restrictions and play some exciting and amazing games not default game fixed to the device. The Android/IOS devices are your best bet that guarantees you freedom, unlimited chat, good gaming graphics and excellent quality display.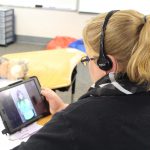 Tough competitors! Yeah, this fact is seriously undeniable. On one hand, there is an operating system that has more privileged perks but is costly while on the other hand there lies an operating system with features available with lagging induced in them but this one is cheap.