Benefits of Using IOS/Android
For a long period of time now, IOS and Android devices have been competing and offering the best features for their customers. Despite the fact that each of this devices is different and operates in a different way, they both have benefits to render to their customers and make them want more. The IOS devices are developed by Apple while the Android devices are developed by google but manufactured by different companies such as Samsung, HTC, Sony, LG and all other notable companies.  Despite the difference between the IOS and ANDROID, there are still a lot of benefits offered. This article is going to enlighten you more on the benefits of using both platforms.
Benefits of using IOS devices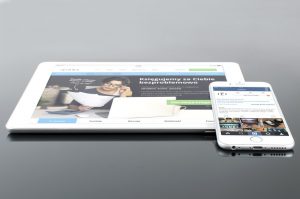 The IOS devices are user-friendly, the simplicity of the icons and the clear image such as camera icon indicates the functions of each application on the phone. An average person all over the world would be able to operate any IOS device as it is less complex compared to the Android devices whereby all widgets and icons changes as it is being manufactured by different companies. The IOS devices also feature a nice screen size unlike the Android devices, the IOS devices are known and loved for its simplicity and smartness. Security wise, the IOS devices has a very tight security and backup important files in other to avoid loss of files and data's,  the backup and security are been made by iCloud which protects your files with a secure line and could only be retrieved with the use of your password. It also places strict security on file transfer as the only way music and videos could be inserted to the IOS devices is simply by downloading from the Apple Store or with the use of iTunes applications, this particular feature prevents virus intrusions and makes the device safe.
Benefits of using Android devices
Android device is a free platform, it does not deny users the ability to download from a third party markets, although there are a lot of risks attached to downloading from a third party market such as virus infected applications and lots more, but android does not force its users to stick to a market platform. Android devices also allow customization of the home screen and features such as the ability to change launcher from default launcher to the launcher of your choice.  Unlike iPhones, there is less stress regarding the movement of files from Android devices to systems and also vice versa. It also has the ability to backup your contacts, business details and all other valuables files. A lot of applications are on the Android market (play Store) making it more enticing and attractive for other users on other platforms.
Both devices are generally cool and have their advantages and disadvantages, just as every human have their ups and downs. With all written above, the benefits of using these platforms have being unveiled and the little difference has been highlighted above. So it's easier for users to understand and know what is best and what to choose between the two platforms.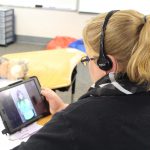 Tough competitors! Yeah, this fact is seriously undeniable. On one hand, there is an operating system that has more privileged perks but is costly while on the other hand there lies an operating system with features available with lagging induced in them but this one is cheap.