Android Vs IOS
This has been a trending topic over the years, a lot of people have been contemplating on which platform to choose, and coming up with questions like; which one is the best? What is the difference between this two platforms? Well, all these questions are answered in this article.
Android Operating System
Android is an operating system owned by google and it is primarily used for mobile phone technology.  Such as tablets and smartphones. Android is an operating system for the mass, it is easily comprehended and generally more customizable. This operating system was initially launched on September 23, 2008, and it provides a maximum level of freedom for its users. Since the launch of the android operating system, a lot of updates have been made but the most recent version is version "7.0 – 7.1 (nougat)" Many phones and tablets operate this operating system, but the major manufacturers are the likes of Motorola, Samsung, LG, Sony, and HTC.
IOS Operating System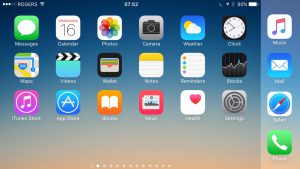 IOS is generally known as the operating system used for apple products. This operating system is a unique one only used by apple and it is not as easy as the android operating system, its interface, and basic features are not customizable, unlike the android system. Since the unveiling of the Apple IOS on July 29, 2007, it had been a worldwide chat. The apple IOS is one of a kind IOS in which the security level is high and files like music, videos could only be transferred through the use of iTunes on your computer. On July 3, 2016, apple launched the "IOS 9.3".
Both platforms evolve as years pass by,  they both utilize all trending applications such as WhatsApp,  Facebook, Twitter, Instagram, skype and so on, they both backup your files and data's. These two platforms are beast that can't be slayed by any other platform such as window or java. The IOS devices are a little bit expensive while the Android devices prices ranges with the specifications attached. The Android devices have the upper hand in battery capacity such as; the average Android has a battery capacity of 2500mah and a maximum of 5050mah which is way ahead of the IOS devices which as the battery capacity of 2500mah to 3500mah.  While security wise the IOS devices have a tighter security compare to that of the Android devices.  The IOS devices are secured enough to frustrate anyone who isn't the genuine owner of the device. While Android on the other hand can be easily broken due to its inadequate security. They both fast to response as they featuregreat ram memory and rom memory.
With the few points given above, this article should be able to clarify the difference between the two (2) operating system. Regardless their differences and similarities these two platforms are beast in disguise,  they worth having and meet your expectations. Above all the average Android device features 3g mobile service, 1gb ram,  4gb rom and 5 megapixel camera while the average IOS device features 3g mobile service, 2gb ram,  minimum of 16gb rom and 8 megapixel camera.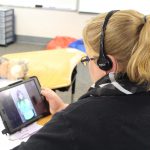 Tough competitors! Yeah, this fact is seriously undeniable. On one hand, there is an operating system that has more privileged perks but is costly while on the other hand there lies an operating system with features available with lagging induced in them but this one is cheap.