Best Social Network Applications on IOS/Android
A lot of social networks application have been in existence right from the ages of java phones, but the emergence of the IOS and android phones gave a new direction to social networks. Social networks help in connecting people all around the globe together, such as family, friends, or folks. Social networks also help make new friends and have a lot more to offer. The emergence of IOS/Android brought about a change in the social networking applications. For example, the modern Facebook allows you to like your fan page and stay in tune with news related to your favorite celebrities.  This article will simply enlighten you on what social network application is needed on your IOS/Android smartphones or devices. Applications such as; Facebook, Instagram, Twitter, Snapchat.
Facebook social network application
Facebook is number one selling social network application, that enables friendship with people all around the world. This application is user-friendly and enables you to stay updated with your favorite celebrities or role model. It was founded on the 4th of February, 2004. It was mainly founded by Mark Zuckerberg. Facebook renders support to student businessmen, politician, pastors and everybody in the world. It is user-friendly as anybody within the age of 13 and above is welcome to register on Facebook.
Instagram social network application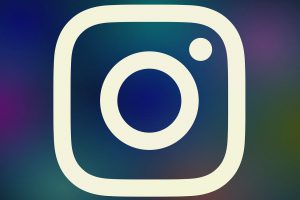 This is one of a kind application which allows the user to share pictures, videos and follow their favorite celebrities and friends. This application, unlike Facebook, has a tighter security policy as regarding word abuse. Any offensive words used on the site has a penalty which could be either temporary or permanent ban. Regardless of these policies, Instagram is one of the best and important social networks applications. The flexibility of picture posting allows the network to be easily used by student, schools, businessmen, organizations, and a lot more.  This platform was launched on the 6th of October, 2010. It was founded by Kelvin Systrom, and Mike Krieger.
Twitter and Snapchat
Twitter is also one of the best application needed on your IOS\Android devices, it features the same functions as the Facebook and Instagram. It carries along the world's population and enables friendship between different race and country on the planet earth.  It Is a little bit complex in messaging, but it definitely covers trending stories around the world. Twitter was launched on the 21st of march 2006, and it was founded by Jack Dorsey. It is user-friendly and anyone within the age range of 13 and above could use this network, While the Snapchat is an application that started off by just sharing  pictures with friends to a viral social networking application. Snapchat now features the ability to be able to post videos with funny customs such as; dog ears, cat eyes and so on. Snapchat was founded by Evan Spiegal, Bobby Murphy, and Reggie Brown. And it was launched in September 2011.
The above-listed applications are the best social networking applications needed for your IOS/Android devices. It helps connect to people all over the world plus it promotes businesses, fun and a lot more. Try out these applications and testify to its goodness.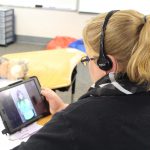 Tough competitors! Yeah, this fact is seriously undeniable. On one hand, there is an operating system that has more privileged perks but is costly while on the other hand there lies an operating system with features available with lagging induced in them but this one is cheap.