Android/IOS in the 21stCentury
The android and IOS have made their awareness known to the world with their platforms and device specifications, no part of the world on this planet earth would deny being less informed about the Android or IOS platforms. Over the years, these platforms have proved to have what it takes to dominate. As the earth evolve so as the technologies, android and IOS came into existence in the 21st –century and since then they have been on the brick of rendering unbeaten services to their customers.
Emergence of Java, Blackberry, Windows, Android and IOS Platforms
The emergence of these platforms brought about a change in the technology industry, as they offer unbeaten and the best features a technology has to offer. They roar like a lone lion ready to devour all that comes in its way. Before the emergence of these platforms, the Java platform was dominating and was taking the lead in the world of technology. This platform was outstanding amongst other technologies and features the best specification you can get in the 90's, the main manufacturers of java platforms are Nokia, Motorola, Sony Ericson and other notable manufacturers. As time goes by other developers stood up to compete with this platform.
The blackberry platform brought about a competition between the java manufacturers and the blackberry manufacturers. Although, the blackberry platform also runs JavaScript but it was able to beat Java platforms with the production of an instant messaging application known as the BlackBerry Messenger (BBM) this application gave the blackberry platform an edge over the java platform. The blackberry platform came was launched on the 19th of January, 1999.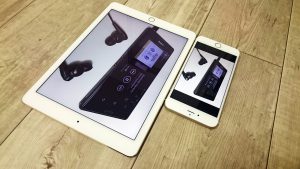 On the 29th of June, 2007 a new revolution took place. This was the era in which the IOS platform was launched, and it brought about a new dawn to the world of technology. The IOS platform manufactured different type of devices such as; iPhone, iPad, and Mac computer. They feature a half eaten apple as their logo and their devices feature great specifications. The display is a unique one and less complex compared to the blackberry and java platforms. At the dawn of 2013, the IOS platform had gone viral beyond recognition. They produce devices with one of the best features and adequate security. With all these amazing technologies serving the people, a new platform emerges to compete with the IOS platform, which is the Android. This platform gave in their best in taking advantage of the loopholes left out by the IOS, Java and blackberry platform. It emerged with unique designs, 100% user freedom and less complex methodology. The android platform was launched on the 23rd of September, 2008.  And on the 8th of November, 2010, Microsoft cooperation launched their mobile devices and gave it a unique design unlike the android and IOS devices, the windows design is more of a systems design.
Regardless of all the technologies produced by different manufacturers and developers, the Android and IOS platform stands out. Both platforms have made the 21st-century Fun and easy going with their amazing features and specifications.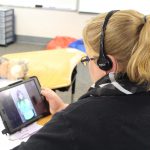 Tough competitors! Yeah, this fact is seriously undeniable. On one hand, there is an operating system that has more privileged perks but is costly while on the other hand there lies an operating system with features available with lagging induced in them but this one is cheap.