Best Instant Messaging Applications on IOS/Android
Over the years, there have been a lot of instant messaging applications all around the world. Instant messaging is quite different from other applications and other platforms,  instant messaging is quite faster than another type of messaging platforms,  it is mainly based on receiving and sending of messages, pictures,  music's and a lot more.  It features the ability to detect if your client, friend or folks is online or offline. Under the instant messaging category, there are tons of instant messaging applications but this article will point out the best of the best applications notable for your IOS/ANDROID devices such as,  WhatsApp messenger, Facebook messenger,  blackberry messenger and lots more.  Above listed is the list of instant messenger applications recommended for your IOS/ANDROID DEVICES.
Whatsapp Messenger
This is one of best and recommended messenger for your IOS/ANDROID devices, this messenger makes communication easy, interesting, interactive and fun. It also enables you to send pictures videos and also call your family and friends. It is fast reliable and most of all free to use, calls are made with the use of data instead of airtime.  Unlike some message applications,  WhatsApp uses your internet connection (4G,3G,2G,Edge, and Wi-Fi).  After creation of an account for the first time user, WhatsApp is always logged into your smartphone and takes no delay in delivering your messages to you. One of the amazing fact about WhatsApp is that you don't have to search for friends, it automatically synchronize your phone contacts and get you in touch with your family, friends and loved once using the application. WhatsApp often saves your messages even if your smartphone is tune off, once it's on without delay your messages pop in.
Facebook messenger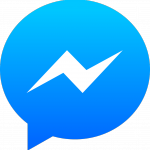 This particular messenger is an application you won't want to do without because unlike WhatsApp, it has a mobile site namely Facebook which gets people all around the world connected to one another. Facebook messenger is also as fast as WhatsApp in delivering your messages and enables you to share your location with your friends likewise your pictures, videos, and documents. This application provides adequate and efficient services to its users, but unlike WhatsApp, you have to open the application every time your smartphone start up before you receive your missed messages and notifications.
Blackberry messenger (BBM)
Blackberry messenger also fall under the categories of the best applications needed on your smartphone, it was formerly used by only Blackberry smartphones, before being used on Android and IOS devices.  This application features video calls, voice calls, sharing of pictures, videos and lots more. Unlike Facebook messenger and the likes, your friends are added with their pins and phone numbers are synchronized to get them connected to you. This particular feature makes it unique from all other instant messaging applications.
Using all the above-listed applications is needed in every smartphones and device for instant messaging and interesting interactions between you, your family and business partners. And above all, it can be used to advertise and push your business forward.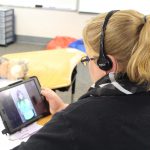 Tough competitors! Yeah, this fact is seriously undeniable. On one hand, there is an operating system that has more privileged perks but is costly while on the other hand there lies an operating system with features available with lagging induced in them but this one is cheap.
Categories: Apps