Similarities and Differences between Android and IOS
Over the years, a lot of people have been confused about IOS and android devices. The IOS and android devices are two different platforms and also have their own similarities. They are both refer to as smartphones. On a daily basis, people get stuck with the decision on which device to use as they both have cool looks and awesome features. if you one of those that are confused on which to choose, relax because This article would briefly cover the differences between the two platforms and also cover the similarities.
Differences between IOS and Android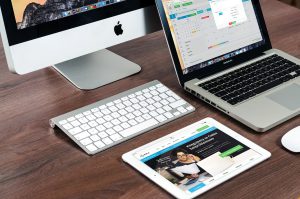 The IOS devices are manufactured by Apple, and they are uniquely made. Apple products include the iPhone, IPad, and the apple laptops. The IOS platform was launched on the 29th of July 2007. This platform is unique and has its own market application known as the apple store, and also has a different way transferring files from phone to system. The apple iPhone transaction with a computer is a difficult and stressful one as it has to do with the use of iTunes.  The designs on the iPhone cannot be changed as it is strict on customizing. The same way the files on the iPhone is being transferred to the system that's the same way music are being uploaded to the phone. The iPhone features an imessaging applications and also a FaceTime application which works for (apple to apple devices). And third party applications such as such as Facebook, messenger, WhatsApp and lots more.
The android devices are developed by Google and are manufactured by different brands such as Samsung, Sony, LG and other brands. Android platform was released on the 23rd of September, 2008. The android platform features its own market such as play store, and it is a lot more customizable. You can easily change the look of your android devices to your preferable one and still change back when due. This platform is user-friendly as you can easily connect with other devices and connect to your system with ease. The android devices make it easier to get things done and above all have a lot of free applications on play store, unlike the iPhone whereby you have to pay for most applications on its store.
Similarities between Android and IOS
Both devices as said above has its differences but also have their similarities as they are both trending smartphones and tabs.  They both feature a great application like Facebook, WhatsApp, BBM, Instagram, Snapchat and lots more. The android and IOS enables surfing of internet protection of data's , messaging, mobile calls and lots more. They both features 2G,3G, and 4GLTE. And above all, they both aim at making communication easy for the whole world.
With all been said, this article has been able to briefly explain all you need to know about the IOS/Android devices, for more freedom and customizable display, the android devices have the upper hand and for security and uniqueness, the IOS devices have the upper hand. This article has shed more lights to the confusion between IOS and Android.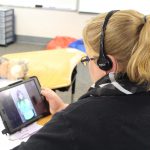 Tough competitors! Yeah, this fact is seriously undeniable. On one hand, there is an operating system that has more privileged perks but is costly while on the other hand there lies an operating system with features available with lagging induced in them but this one is cheap.