Important Applications on Android/IOS
IOS is a mobile system developed by Apple Inc. It was initially released on June 29, 2007. Android is a system for a mobile device used by smartphones. It was initially released on 23 September 2008 and has been the most popular operating system. Many applications of IOS are now available for Android including Instagram and Pinterest. Most people don't know the kind of apps meant to be on their mobile phones.
You just got a phone and don't know what to install? There are a million apps on Android and iOS. Here are some apps important apps that you should consider having.
Social Media Apps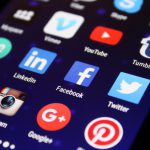 Nobody needs to tell you before getting social media apps like Facebook, Twitter, Instagram and also WhatsApp. They are mainly the most common apps on Android phones. Some Android phones come with these apps and some don't. Since these apps are free, you really need to get it. They are important for most people who like to chat.
Camera Zoom FX
All Android phones come with a camera but in different quality. Camera pre-loaded on Android phones may not be satisfactory, but there is good camera app which might suit your taste. Camera Zoom FX, the most sorted camera brings you top features which can serve as a replacement for your Android. There are a lot you can do with the app without adding other subsidiaries.
LastPass
This app helps to secure your Mobile device. It makes sure your password is secured and auto fill browser and app logins. LastPass is a password generator and a password manager that secures your personal information in a secure vault. It also helps to create a strong password for any kind of password related stuff. It is very important and useful.
Opinion Podcasts
Recording, publishing, editing, and writing are enclosed by podcasts. The app is an easy way of creating, recording, and publishing without using professional equipment. It is made simple and more easily controlled by anyone with an iOS operating system.
Yahoo Weather
Only Yahoo Weather brings flick photos of your location and current weather status. It offers plenty of design features and some widgets. The app tracks your Mobile device with a GPS. It also gets details of wind and pressure. It is ads free and modern-looking.
Google Map
With Google Map, you can add maps based on Google Map data to your application. You can also add markers and polylines to your Google Map to add more information to the map. With Google Map for iOS, you can explore the map without the use of data. Imagine you are stranded in a place without data connectivity and you have the application by your side?  Or you are lost. You don't need to worry with Google Map you can check traffic status and also driving directions. It is also easy to handle.
Microsoft Word
This app provides a very fast type of document-oriented program and easily handled. Microsoft Word helps those with crashed or no Computer system. Your mobile device serves as a portable system for Microsoft Word. With power failure and in very need of writing PDF file, the app is there for you. It is commonly used by Android users.
The above listed applications are your best bet if you are using an Android or IOS device.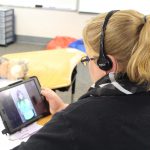 Tough competitors! Yeah, this fact is seriously undeniable. On one hand, there is an operating system that has more privileged perks but is costly while on the other hand there lies an operating system with features available with lagging induced in them but this one is cheap.
Categories: Apps