Outstanding Social Apps for iPhone that Keep You Connected All the Time
The iPhone is a marvel, it is even more of a marvel when you have the best apps running on it. And speaking about apps, try to look for information on Google or any of the other search engines and you will be amazed that the most downloaded apps for iPhone as well as android are the social apps. These apps will keep you connected to your friends and family. They will also keep you connected to your customers if you are a business owner. The truth is, if you do not have many social apps on your iPhone, then you are under-using it and you are not getting enough value for your money.
These apps are free
Instagram
This app is made for the social extrovert who likes to share the adventures of life with other people. With this app, you can take pictures, retouching them a bit to enhance them and then share with friends. This app also allows you to follow other famous people and see a part of their world through the photos that they post on their accounts. Hashtag whatever you like. You can also enhance videos and share them with your friends. Remember, Instagram allows you to share experiences through photos and videos even with people on Facebook, Tumblr, Twitter and more networks. This app does not consume much phone resources. Download it for free on iTunes and see why more than 300 million people use it.
You do not need Internet – FireChat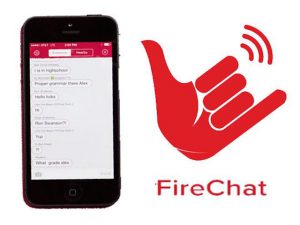 That is right, with this app, you do not need internet to chat with people. You can chat through Bluetooth as long as the people that you are chatting with are within range. Think about those moments when the local networks are down and you so desperately want to communicate. FireChat comes in handily then.
Messenger
Everyone who uses iPhone knows about Messenger, an app by Facebook. Android users also know this app. It is a messaging product for mobile phones and the good thing about it is that messages are delivered instantly. This app that was launched by Facebook in 2011 has now become so popular, especially after Facebook made it mandatory for any smartphone. Today, this app is used for much more than messaging.
WhatsApp
Video and photo sharing as well as instant messaging all integrated on the same platform … life has never been more fun for iPhone users. This app consumes minimal phone resources and today, it is used for international calls. The only thing required is internet. No one wants to pay high international phone call rates when they can make WhatsApp calls. It consumes minimal resources, about 50MB and has several privacy features. It is very reliable on 2G connections.
Twitter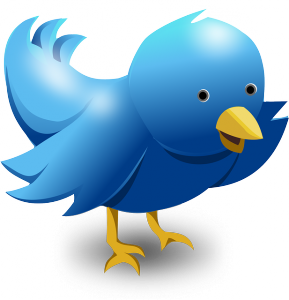 This is the best social mobile app not only for friends and family socializing, but for business as well. Many marketers agree that it is the best app for launching a new product in the market. Did you know that Twitter never built an app for iPhone? Rather, they just bought an existing app called Tweetie and enhanced it to the new iPhone app that is so sleek and so beautiful. Although it has been slow at catching up with many users, this is where we say it's slow but sure.
WeChat
With 700 million users, and still growing, this iPhone app is made and used in China but by the look of things, it will not be too long before it hits the one billion users mark. Because most of the other social mobile apps have been blocked, this is the mother, the real deal where you can play games, call a cab, catch news, weather and everything else. In China, WeChat is everything!
Facebook
Need we say much about Facebook app for iPhone? If the IT world is not innovative enough, very soon, everything regarding mobile apps for smartphones may turn out to be Facebook in different names. There is Facebook itself, Messenger and WhatsApp. Facebook was the leader in iPhone app race, which explains why it is so popular and still the app to beat.
Social mobile apps for iPhone have changed the way mobile users keep in touch with each other. Suddenly, calling and sending text messages is so traditional. There are new and chic apps to catch up with people who matter, and don't matter. Without some of these apps, the iPhone feels useless.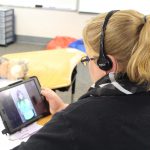 Tough competitors! Yeah, this fact is seriously undeniable. On one hand, there is an operating system that has more privileged perks but is costly while on the other hand there lies an operating system with features available with lagging induced in them but this one is cheap.